Caring, Affordable Chiropractor Near You
Conveniently Located in Nearby Fayetteville
With over twenty years of experience, Eggleston Chiropractic & Rehab in Fayetteville has helped thousands of people find the relief they were looking for without the use of drugs or surgery. Whether you have an auto accident injury, acute injury that requires treatment, or you are interested in regular maintenance care, we can help you! We will provide relief through proven chiropractic therapies and rehab. Let us help you get back to playing golf, chasing your grandchildren, working in the garden or whatever else you love to do! Are you in pain? You don't have to live that way. We offer same-day appointments, and are a preferred provider with all major insurance companies!
Call us at (479) 575-0105 or book an appointment online to get started!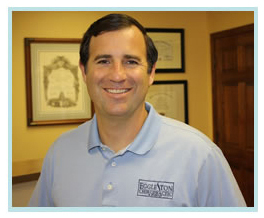 If you continue doing the same thing, nothing ever changes. If you want to get better and what you're doing isn't working, it's time to try something else.
Dr. Michael Eggleston
Affordable Chiropractic Care For The Entire Family
Everyone should be able to benefit from quality chiropractic care. We are a preferred provider with all major insurance companies, accept all auto accident insurance, and offer same-day appointments. If you aren't sure about your coverage, we will be glad to call and verify your insurance benefits for you!


We Are A Preferred Provider For All Insurance Including:
Blue Cross/Blue Shield
Ambetter
Medicaid
Medicare
Health Advantage
Tyson Health Ins.
QCA
United Health Care
USAble Corporation
Federal Blue Cross
CIGNA
AETNA
QualChoice
AR HealthNetworks
Humana
Windsor Medicare
Coventry Health Care
Plus many more!

Eggleston Chiropractic & Rehab is One-Stop Convenience
Every patient is unique, and we treat each individual according to their particular needs and health objectives. Other Fayetteville chiropractors may take a cookie-cutter approach to treatment, but here we make your goals our goals! We offer a variety of services to speed you on your way to recovery – without having to drive all over town!
Services offered include:
On-Site X-Rays
Rehabilitation
Exercise Programs
Electric Muscle Stimulation
Myo Massage
Chiropractic Techniques
Manual diversified technique
Thompson drop
Activator
Gonstead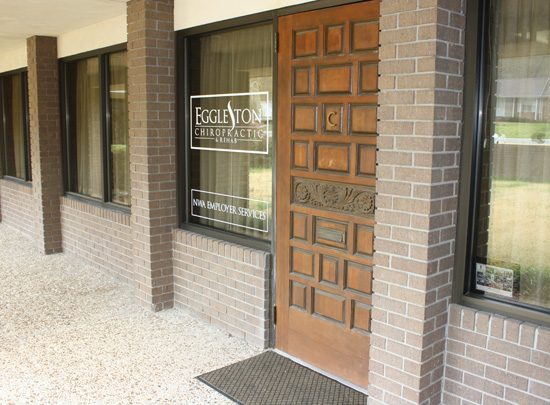 You Don't Have To Live In Pain.
Call Us Today! (479) 575-0105

Chiropractors in Fayetteville, AR
Located 300 yards off College Avenue in the Rolling Hills Professional Building. View Larger Map