What to Expect at Your First Visit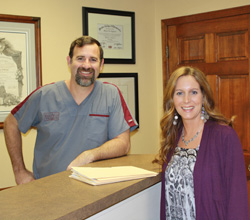 At Eggleston Chiropractic & Rehab your comfort and confidence in your care is our top priority. Chiropractic care oftentimes involves a series of visits. Each visit builds on the last visit. Throughout your course of treatment we clearly communicate the stages of your progress. We understand that you have a choice when choosing a provider for chiropractic care in Fayetteville. We want to ensure that during your treatment you fully understand everything.
Your First Visit
We are glad you chose Eggleston Chiropractic & Rehab. Our goal during your first visit is to provide you with ease of mind and reassurance that you will be cared for. If you're unsure how to find our Fayetteville office, please be call us and we'll help you. When you arrive, you will be greeted by our staff and provided with some information that will allow us to get to know you and your concerns as best as possible.
During the first visit we will learn about your unique situation and discuss how we can help you. Fayetteville chiropractor, Dr. Eggleston will listen with attentiveness and then provide a detailed explanation of his recommendations. A complete health history, focused chiropractic examination and any necessary x-rays will be done. This process takes 30-45 minutes.
Each person's chiropractic health needs are different
Dr. Eggleston takes great care and time in reviewing your particular health concerns and evaluating your needs. Before you leave after your first visit, we will schedule your second visit. Remember to bring along your insurance information so we can verify it on your first visit.
We highly recommend you explore the information on our website so you will be as comfortable as possible. When you're ready to take action, call Eggleston Chiropractic & Rehab to arrange your first visit.
---
New Patients at Eggleston Chiropractic & Rehab | (479) 575-0105