FAQ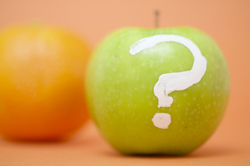 What if chiropractic care isn't the right treatment for me?
Many people are skeptical about chiropractic treatment being able to help. After an appropriate course of treatment, they are often surprised about how successful chiropractic was for them. However, if at any point we don't think that we can help, we will gladly refer you to the correct specialist you need.
Also, please consider a phone consultation if you are hesitant about coming in. We are happy to provide that service at no charge.
If I have been in an auto accident, should I go to the emergency room first?
Certainly, if you have a life-threatening condition you should always go to the emergency room. However, Fayetteville, AR chiropractor, Dr. Eggleston, often sees patients the same day as their accident or very soon after.
Does Dr. Eggleston adjust his children?
Yes, and they love it! All of our techniques are safe and gentle techniques. We love treating children. We also treat pregnant women as well.
Do you accept insurance?
My staff is expertly trained to handle any questions about your insurance whether it is health insurance or auto insurance. We are in-network for virtually every insurance network. We are happy to call and confirm your benefits for you. And, of course, we will always file your insurance for you.
How many times will I have to come to your office?
How long you wish to enjoy the benefits of chiropractic care is up to you! We will recommend a course of treatment that we believe will be the most beneficial to you. The number and frequency of recommended visits varies with each patient. Most patients see progress within a week or two. Visits become less frequent as well. We can assure you our goal is to relieve your pain, treat your condition or increase your wellness. We provide you with our recommendations and you alone are in charge of your care. We will always do everything we can to get you well as soon as possible.
Call Eggleston Chiropractic & Rehab today!
If you have been to see other Fayetteville chiropractors without results — give Eggleston Chiropractic & Rehab a call! Dr. Eggleston has helped thousands of Fayetteville folks find the results they desired through chiropractic care, rehab, exercise programs, massage and more!
---
Eggleston Chiropractic & Rehab | (479) 575-0105