Your Second Visit to Eggleston Chiropractic & Rehab
Before your second visit, Dr. Eggleston will have thoroughly examined and studied your x-rays and any additional information. During this visit, you and Dr. Eggleston will discuss your case and his recommendations for your chiropractic care.
After all your questions have been answered Dr. Eggleston will begin your treatment. It is essential that you understand and are comfortable with your care. We highly recommend and encourage asking questions. Before you leave, our staff will schedule your next visit.
Regular Visits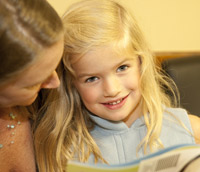 In addition to thorough care, we also appreciate your time and desire to be efficient. While visits vary depending on the treatment, a typical visit with the chiropractor usually lasts ten to fifteen minutes.
Chiropractic adjustments do not take long. Dr. Eggleston and his staff work to make the process flow as smoothly as possible and at the same time be attentive to concerns and address all them during your visit to our Fayetteville office.
Give our Fayetteville chiropractic office a call to schedule an appointment today!
---
Eggleston Chiropractic & Rehab | (479) 575-0105